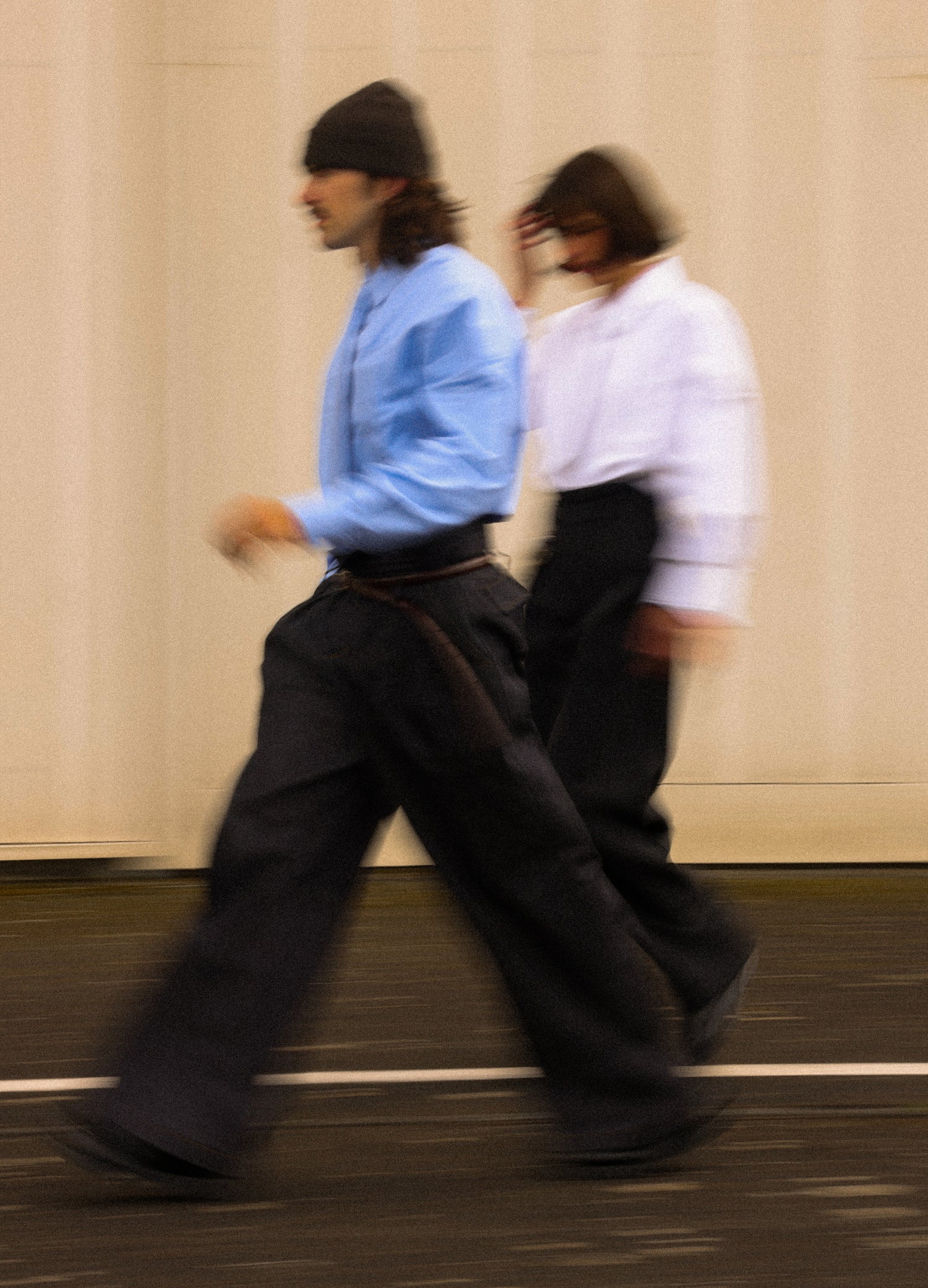 The ancient has always been a source of inspiration for us.
Taking the foundations of  fashion and giving it a second wind.
To seek out and understand its history, and give it a new form.
That's what Ancients Studio is all about.
Sustainable clothing with a minimalist yet powerful aesthetic.
Maxime & Théo